Aileron's New Digital Experience
Welcome to the New Aileron Digital Experience
You gave us feedback on our website, and we heard you. It's now easier than ever to find what you're looking for, register for services, reserve a room, and more.
We simplified and refreshed the website.
We updated the services menu for easier navigation.
We streamlined the reservation and checkout processes.
Reservations: Book Space in Seconds
We've made booking rooms on campus even easier with our improved reservation system. You can now reserve a space with or without a campus pass for the morning, afternoon, or the entire day by putting both time slots in your cart.Then pay and confirm your reservation all within the site. We also used this opportunity to simplify our pricing model and now include beverages automatically.
Please note that we've updated the names of a few rooms to better align with how those rooms are used; what were formerly President's Offices are now Focus Rooms, and the Auditorium is now the East Workshop.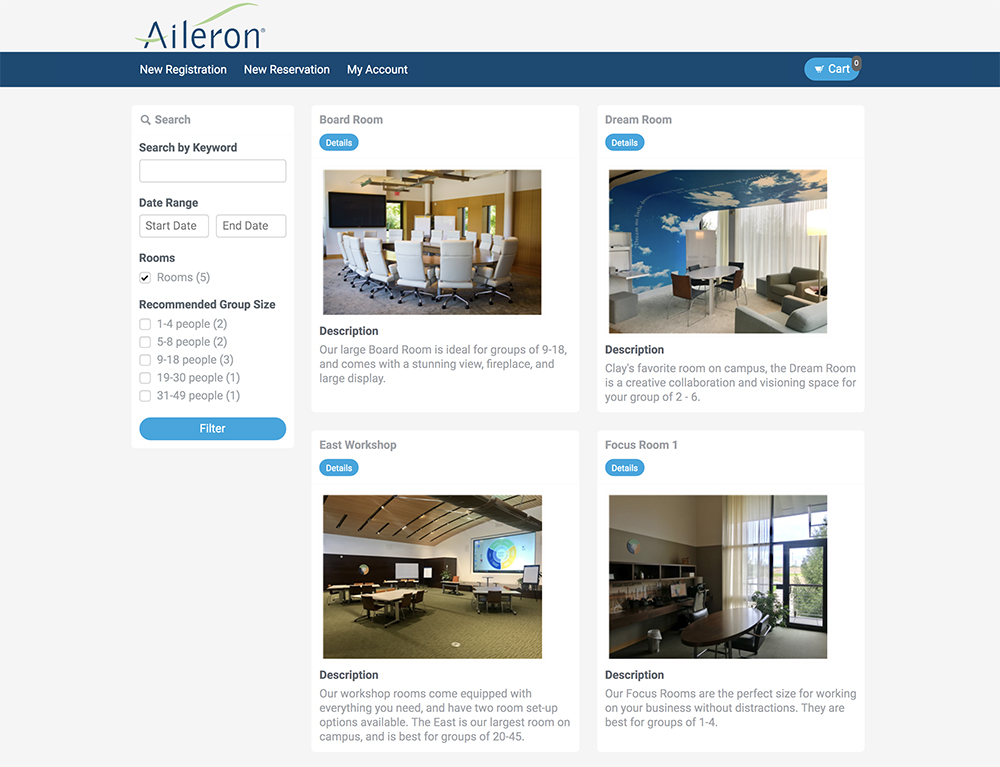 If you had an account with our previous site, your username is now your email and your password should remain the same. If you see something missing in your account, please reach out to customerservice@aileron.org.
Before navigating to the new site, please clear your internet browser cache. Here's how to do that on Chrome, Firefox, and Internet Explorer.